Dog sled stay Mézenc - Montagne Ardéchoise - Massif Central
Hiking atmosphere of the Far North
3 days / 2 nights - Gift idea
2017 - 2018 Season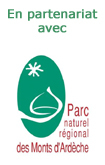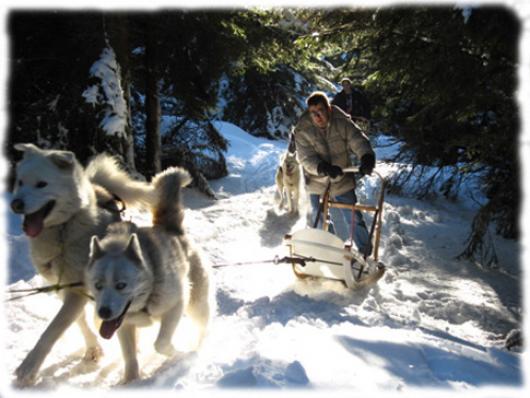 Impatient to leave, the dogs of the team are excited and let you know by barking, jumping... You finish loading the sled as the musher gives you the last advice before the start... With its vast open spaces that stretch to infinity, its deciduous and coniferous forests, the plateau of the Massif Central are a perfect place to learn how to ride a dog sled. Through this discipline, you will discover both a natural atmosphere and unique sensations. And then, you will probably understand a little better the need for physical expenditure of these dogs who will be your companions during this stay.
So don't miss the start, it will be difficult for you to join the team !
They went there, they came back and they talk about it :

"I keep a magnificent memory of this weekend. a "sportive" experience but mostly humane with warm meetings, beautiful landscapes, wonderful people, a real parenthesis of happiness !!
... To be recommended !! Or to be repeated !!!!! Kind regards and thank you. Régine "

 
PROGRAM: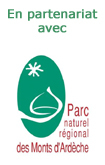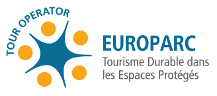 Stay constituted within the framework of a collaboration with the Parc Naturel Régional des Monts d' Ardèche in the framework of the European Charter for Sustainable Tourism (CETD).
Languedoc Nature has obtained approval of part 3 of the European Charter for Sustainable Tourism. This distinction was awarded by the French section of Europarc and applies to travel operators engaged in the promotion of sustainable tourism in protected areas.
Arrival the day before in the evening.
The musher selected for you adapted trails to discover this discipline and enjoy the fabulous snowy landscapes.
He will introduce himself and the dogs to you. Then he will present you the equipment :harnesses, sled and other equipments.
The excursions will happen during the day or half-day in the "trapper" formulas (2 per sled) or individual sled (1 per sled).
!Starting from 6 years old - below that age, young children are set in the musher's sled.
* This suggested stay can be conceived for a longer period.
Dog Sled - 3 days / 2 nights

From 300 € */ pers - adult

From 260 € */ pers - teen > 12 y.o.

From 235 € */ pers - child < 12 y.o.

 

*  6 pers basis - in gîtes.

 

Guided formula.

 

The right price : The fee that we quickly send you take into account your staff or number of participants, the chosen formula and required options (to specify in the formula opposite).

Thank you in advance for the accuracy of your informations.
Tel. Number : 04 67 45 00 67 or mail : fred-faby@languedoc-nature.com
PERIODS
2017 - 2018 Season
All of the winter season (weekends or weekdays) : from December to mid-March (according to snow conditions).
To receive our Nordic Activities Stay's program, subscribe to our Newsletter.
ACCOMMODATION AND MEALS:
- Proposed accomodations : guest houses or gîte.
- Lunch : Picnics
- Dinner : "local flavours"
LEVEL:
You will be supervised by a graduate musher who, in all safety, will share with you his passion for his activity and his complicity with his companions. This stay requires a regular physical condition : regular practice of any sport is of course advised (walking, jogging or bicycling). It sometimes is necessary to walk a little bit at some passages to relieve the dog team.
It goes without saying it is recommended to like dogs. It is advised to not give "the leftovers of your cake" to the dogs, only the musher gives food to the dogs (but he will tell you all this!).
COME BY TRAIN:
We are all aware of the environmental impact of our car trips. Going to holidays produce a significant amount of CO2 notably when we drive for a fair distance for a change of scenery...
So if the "light mobility" tempts you, the Puy en Velay stations and the Valence stations are here to welcome you. Then, the junction could be made with a rent vehicle or a taxi cab.
Simulate your train trip or contact us for any complementary information.
The price includes :
• 

Lodging in guest houses and gîtes (according to the chosen formula).




• Lunch picnics, dinners and breakfasts.




• Supervision of 2 1/2 days of hiking in dog sleds by a professional musher.




• Sled furnitures

.
The price doesn't include :
• Cancellation insurance (4.5%

) & multi-risks.


•

Personal spendings.


•

T

ransport to and from the place of stay.